Duane Morris Names New Intellectual Property Practice Group Division Heads; Creates Two New Divisions
January 9, 2017

January 9, 2017—Duane Morris LLP has named five new division heads in the firm's nationally ranked Intellectual Property Practice Group. Additionally, the group has added new divisions for Technology Transactions and Licensing and for Inter Partes Review.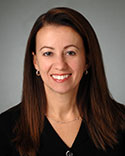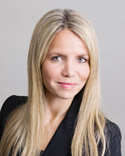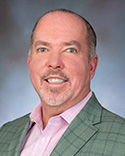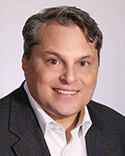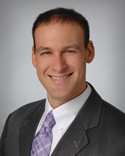 The new division heads are:
A complete list of the leaders of all the Duane Morris Intellectual Property subgroups is below.
"We are excited to welcome our new division leaders and we thank those who have served previously," said Louis Norwood ("Woody") Jameson, chair of Duane Morris' Intellectual Property Practice Group. "The unique strengths of each of these partners in their respective areas of focus are of enormous benefit to clients in those industries. Our topline client service depends on our attention to the specific IP needs of our clients, whether in just one area, or several. We know that Andrea, Nicole, Pat, John and Kevin will excel in their new roles."
Andrea Augustine focuses her practice in the areas of strategic counseling for patent and trademark procurement (domestic and foreign) and portfolio management in the electrical, mechanical and consumer product industries. She assists clients in drafting and negotiating IP-related agreements, including joint development, supply, licensing, sponsored-research, consultant and confidentiality agreements. Augustine performs freedom-to-operate, design-around, infringement and validity analyses; counsels clients on trade secret protection; and assists clients on due diligence for licensing and acquisition matters.
Nicole K. McLaughlin provides a full range of IP transactional, litigation and strategic counseling services to clients, including global brand management, trademark strategy, structure, protection and enforcement, trademark infringement, unfair competition, dilution and counterfeit litigation, trade dress and copyright counseling, licensing, and social media and Internet issues. She has represented clients from emerging companies to Fortune 500 companies in a variety of industries, including building materials, consumer goods, pharmaceuticals, medical devices, luxury goods, healthcare, publishing, gaming, software and hardware and financial services.
Patrick McPherson is the managing partner of the firm's Washington, D.C. office. He represents U.S. and foreign clients in the acquisition of patent rights in diverse technologies, such as telecommunications, wireless communications, computer software, ink jet recording paper, medical devices and electronics, and assists clients in establishing competitive patent review programs. McPherson also provides advice regarding potential patent infringement issues. Having served as a naval officer on nuclear submarines, he has practical engineering experience, which is essential in developing the appropriate IP strategy.
John M. Neclerio practices in the areas of general business and corporate law, franchising and distribution law, outsourcing, patent licensing, software licensing, copyright and trade secret law, computer, ecommerce and technology law, and privacy and data security. He regularly provides business representation to software, consulting, Internet, e-commerce and technology companies. Neclerio counsels entities that are either licensing or acquiring software and/or technology related products or services or patents, or are otherwise entering into strategic joint ventures or commercial arrangements for the purpose of exploiting or licensing their intellectual property assets, and assists clients with open source software issues. He also assists clients with intellectual property due diligence, licensing arrangements, transition services agreements and software license assignment issues during M&A transactions.
Kevin Nelson focuses on complex pharmaceutical patent litigation. For more than a decade, he has represented generic drug companies in patent litigation brought under the Hatch-Waxman Amendments to the Federal Food, Drug, and Cosmetic Act. Nelson has also represented clients in inter partes review (IPR) proceedings before the United States Patent and Trademark Office and before the U.S. Food and Drug Administration in regulatory matters and in opposing citizen petitions. In addition, he has advised clients regarding biosimilars applications and litigation. Nelson also has experience in copyright and trademark litigation, trademark oppositions, antitrust litigation and client counseling on electronic discovery readiness.
Duane Morris Intellectual Property Sub-Practices and Leaders:
Generic and Biosimilar Pharmaceuticals—Vincent L. Capuano (Boston) and Kevin M. Nelson (Chicago)
Inter Partes Review—Patrick D. McPherson (Washington, D.C.)
Life Sciences—Vicki G. Norton (San Diego)
Patent Litigation—Anthony Fitzpatrick (Boston) and Matthew Gaudet (Atlanta)
Patent Preparation and Prosecution—Samuel Apicelli (Philadelphia) and Andrea M. Augustine (Chicago)
Trademark, Copyright, Entertainment and Advertising—Nicole K. McLaughlin (Philadelphia)
Technology Transactions and Licensing—John M. Neclerio (Philadelphia)
About the Duane Morris IP Group
Duane Morris LLP has been ranked among the leading law firms handling patents, trademarks, copyrights and related IP litigation by national publications U.S. News and World Report and IP Law360. Our IP attorneys focus on leveraging clients' valuable intellectual property to help them achieve success in the marketplace, offering portfolio management and strategic advice on obtaining and protecting IP—from patents, including patent litigation, to trademarks and copyrights, to licensing and technology transfers, to IP audits and IP asset due diligence.
About Duane Morris
Duane Morris LLP provides innovative solutions to today's multifaceted legal and business challenges through the collegial and collaborative culture of its more than 750 attorneys in offices across the United States and internationally. The firm represents a broad array of clients, spanning all major practices and industries.