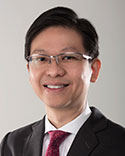 Leon Yee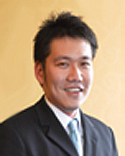 Eng Wee Chong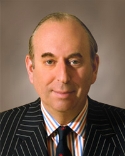 John Soroko
SHANGHAI, August 18, 2014—Duane Morris LLP announced that it has formally opened its Shanghai office following approval and licensure from the Ministry of Justice of the People's Republic of China. The firm had originally announced its plans for the Shanghai office in January of 2014. The firm will work closely with clients to achieve their investment and business goals in China, with a particular emphasis on facilitating outbound investment for Chinese corporations, as well on supporting inbound investment. The firm will advise Chinese and foreign clients on foreign direct investment, mergers and acquisitions, market entry, outbound investing, taxation, licensing and joint ventures, intellectual property matters, reporting requirements and regulatory issues.
The Shanghai launch marks the third international opening for Duane Morris and its joint venture since the beginning of 2013. In March of that year, Duane Morris opened its first office in the Middle East through a joint venture in Oman with the Dr. Said Al Mashaikhi Law Firm, a multi-practice law firm in Muscat. More recently, in September, Duane Morris & Selvam established an office in Myanmar, the first of any U.S.-based firm. Duane Morris previously expanded its global footprint in Southeast Asia with the formation of Duane Morris & Selvam LLP in Singapore in 2011, and prior to that in Vietnam, with Duane Morris offices in Hanoi and Ho Chi Minh City. Duane Morris' footprint and capabilities across Southeast Asia, the Middle East and Latin America—combined with its capacity to represent Chinese clientele in the U.K., Europe and across the U.S.—offer a first-tier resource for companies seeking legal representation for their investment initiatives.
Leon Yee, a managing director of Duane Morris & Selvam, will serve as Chief Representative of the new office. He will be joined by Eng Wee Chong, an associate director in Singapore. The Shanghai office opens with five lawyers in total.
"Our Shanghai opening is another significant milestone in the firm's growth in Asia, and complements our extensive experience handling China-focused matters for numerous multinational companies," said Duane Morris Chairman and CEO John J. Soroko. "Shanghai is another step in our long-term strategy for our international operations generally and for Asia specifically. We intend to facilitate the growth aspirations of Chinese companies seeking to invest abroad. Additionally, many of our clients are themselves entering or expanding in the Chinese market, and we are now even better positioned to assist them."
"This is a landmark development for us," said Yee. "China has, for many years, been a significant investor in and contributor to Southeast Asia. The expansion of our presence in China is a natural step after the great inroads we've made into the Southeast Asia region. We intend to support the interests of Chinese corporates globally and offer guidance to international clients seeking to tap into the rapidly developing Chinese marketplace."
Duane Morris has represented clients on China-related matters for many years, particularly in the technology, pharmaceuticals, manufacturing, energy, banking and private equity sectors. For instance, the firm is representing a global diagnostics company in the negotiation of several collaboration and service agreements designed to expand diagnostic testing capabilities in the country. Duane Morris lawyers have also advised an international real estate investment, development and management firm in its acquisition and financing of a Shanghai office building. In the private equity sector, a Duane Morris team advised one of the world's largest residential apartment owner-operators and the fund manager in the establishment of a private equity fund in China. Duane Morris attorneys have also represented major investors in the financing of a leading Chinese Internet video company.
Shanghai, China's largest city, is a global financial and shipping hub. It is among the most competitive financial centers in the world, ranking 16th in the latest edition of the Global Financial Centres Index. Shanghai also boasts the world's busiest container port. In addition, the Shanghai Stock Exchange is the world's fourth largest by trading volume and seventh largest by market capitalization.
About Duane Morris
Duane Morris LLP, a law firm with more than 700 attorneys in offices across the United States and internationally, is asked by a broad array of clients to provide innovative solutions to today's legal and business challenges.
About Duane Morris & Selvam LLP
Duane Morris & Selvam LLP is the joint law venture between Duane Morris LLP and Selvam LLC, with its headquarters in Singapore. By way of its global platform and extensive range of legal services, the firm helps companies conduct business in and out of Asia, the United States, Latin America, the United Kingdom and beyond. In addition to the excellent skills of its lawyers, clients benefit from the cultural fluency and key relationships that the firm has developed over many years of practicing law throughout the region. The firm has a presence in the key markets of Southeast Asia, including Singapore, Hanoi, Ho Chi Minh City and Yangon. Supporting its regional offices, the firm operates a series of country desks for all key markets in Asia including India, China, Cambodia, Indonesia, Bangladesh, Sri Lanka, Korea, Japan, Thailand and Malaysia. It is regularly ranked among Singapore's leading law firms by Chambers & Partners, The Legal 500 and IFLR1000.