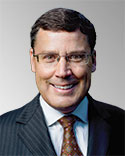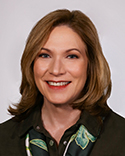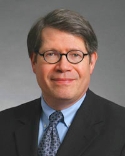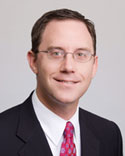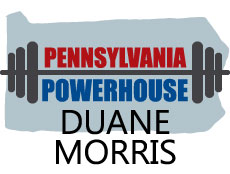 Whether the clients they represent move pipelines, people or freight, attorneys at Philadelphia-based Duane Morris have been moving big cases through Pennsylvania's courts over the last year.
A busy product liability practice, a string of wins for its growing appeals practice and a flurry of corporate mergers helped earn the international firm a spot in Law360's Pennsylvania Powerhouses for 2018, and a new chair, Matthew Taylor, is looking to build on its 114-year history and its more recent successes.
"We've always been a go-to trial shop, but I really think we're being recognized in that area," said Sharon Caffrey, co-chair of the trial [practice] based out of the Philadelphia office, where the firm was founded in 1904. "[Taylor] is really working with our vice-chair [Thomas G. Servodidio] to look to the future and make sure the firm is always looking ahead and developing our strengths, including our trial ability."
That trial ability was on display this year with wins for Wright Medical, which the firm has been representing in cases involving the company's hip-replacement products; Ford Motor Co., which the firm won an asbestos case for in Philadelphia and the Superior Court; and CSX Transportation Inc., which in March beat a brakeman's claims that exposure to toxins on the job caused his cancer.
"We're definitely expanding our product liability practice," Caffrey said. "The clients are trusting us with trials of some significant cases."
In another major product liability case, Duane Morris represented Berryman Products Inc., makers of fuel additives, in a case over whether the company's benzene-containing products caused a man's aplastic anemia. In May, the jury found Berryman and its co-defendants were not liable, only the second time a benzene case in Philadelphia ended in a verdict for the defendants, Caffrey said.
The firm has also represented Penn State University in the grand jury inquiry into a student's hazing death, and was the university's post-trial and appellate counsel as former coach Mike McQueary ended his whistleblower lawsuit.
Within the trial [practice], the appellate group was well represented among the firm's biggest cases of the last year. The [group] steadily has been getting more work as clients turn to attorneys who specialize in state and federal appeals, said Robert L. Byer chair of the [division].

"The client community is recognizing that appellate work is a unique subspecialty, and that oftentimes a case is best served by using an appellate lawyer for an appeal rather than a trial lawyer," Byer said. "Sometimes it's good to take a step back and look at a case from a perspective free from the shackles of having been involved in the case from the beginning. ... An appellate lawyer is looking at a case with the same eyes as an appellate judge."
The appellate division has brought home wins for some of the firm's biggest clients, including Sunoco Pipeline LP, which won three cases related to its Mariner East 2 Pipeline project in as many months early this year.
In February, the Commonwealth Court affirmed that Sunoco's status as a public utility governed by the state's Public Utility Commission preempted a Delaware County township's ordinances. In March, another Commonwealth Court ruling rejected an environmental group's effort to challenge the Mariner East 2 Pipeline using local zoning ordinances. The firm got a third big win for Sunoco in late April, when another Commonwealth Court ruling upheld Sunoco's right to use eminent domain, and the U.S. Supreme Court declined to take up the case in June.
Another big client, EQT Corp., won an appeal in the Pennsylvania Supreme Court in March over how the state's Department of Environmental Protection calculates daily fines. Duane Morris attorneys successfully argued EQT couldn't continue to be held responsible for pollutants from a single spill as they worked their way through the water system, so the mere presence of a contaminant in the water couldn't be counted as a violation.
Outside the courtroom, the firm's corporate side was handling an onslaught of mergers, acquisitions and capital markets cases brought on by a favorable climate for sellers, said Darrick Mix, head of the capital markets group.
Outside the courtroom, the firm's corporate side was handling an onslaught of mergers, acquisitions and capital markets cases brought on by a favorable climate for sellers, said Darrick Mix, head of the capital markets group. The group has about 130 of the firm's 800 attorneys, he said.
"It's been a very busy time for mergers and acquisitions generally," he said. "There's a lot of money available in the private equity space, in private equity funds … and the availability of debt financing has facilitated a lot of activity."
Through its life sciences practice group, the firm represented Strata Sciences Inc. in a financing deal that handed control of the company to a medical technologies investment firm, replaced its CEO and restructured its board of directors, Mix said.
One of the more complex transactions, Mix said, was helping Hill International Inc. sell its construction claims business to a U.K.-based firm for $150 million.
"Because they're a big international company, we had to work in 15 countries around the world to segregate out the assets of the claims division while simultaneously negotiating the deal," Mix said.
The firm has been looking to expand its mergers & acquisitions practice, in terms of both luring new clients and hiring new attorneys, Mix said. Another possible area of expansion for the firm, Caffrey said, was the Pittsburgh office, which currently has only about 10 of its 230 Pennsylvania attorneys. Taylor also told Law360 he had noticed a lot of client interest in technology investment there.

Duane Morris has 29 offices in seven countries, but its first and largest office remains in Philadelphia, Caffrey said.
Reprinted with permission of Law360.