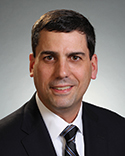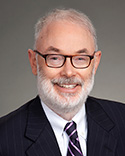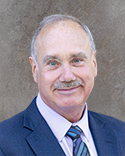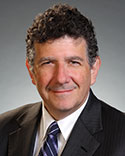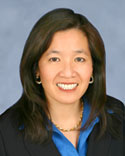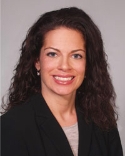 PHILADELPHIA, October 7, 2019—Duane Morris LLP attorneys Vincent L. Capuano, Anthony J. Fitzpatrick, Thomas J. Kowalski, Jonathan Lourie, Vicki G. Norton and Sandra G. Stoneman have been selected as Life Sciences Stars by Legal Media Group (LMG). Based on client and peer interviews and surveys, Life Sciences Stars are recognized as those who have been consistently recommended as reputable and effective attorneys servicing the industry.
Vincent L. Capuano, a partner in the firm's Boston office, practices in the area of intellectual property law with an emphasis in the life sciences, including pharmaceutical and biopharmaceuticals, cannabis, medical devices including delivery devices, and generics and biosimilars. He has more than 20 years' experience in prelitigation strategic planning and patent litigation, USPTO contested matters (IPRs) and all areas of patent procurement, exploitation and enforcement, including domestic and foreign patent preparation and procurement, patent validity and infringement analysis, patent licensing and due diligences. Capuano is experienced in the use of trade secrets to protect intellectual property in the pharmaceutical and cannabis spaces, and has litigated those cases as well as numerous patent infringement cases. He is a frequent speaker on intellectual property strategies affecting life sciences companies.
Anthony J. Fitzpatrick is a partner in the firm's Boston office and co-chair of Duane Morris' Patent Litigation division. His practice focuses on patent, trade secret and other technology-related litigation. Fitzpatrick has extensive experience as lead counsel at trials in federal and state courts and in arbitration. He has also argued before the Court of Appeals for the Federal Circuit and before the Patent Trial and Appeal Board of the USPTO. He has litigated matters involving diverse technologies and has gained particular experience in the life sciences, including pharmaceuticals, biologics, medical devices and diagnostics. Fitzpatrick frequently represents clients in disputes concerning the inventorship, ownership and licensing of patents. He has extensive experience in negotiating and drafting agreements to resolve complex intellectual property disputes, including agreements to resolve litigation under the Hatch-Waxman Act.
Thomas J. Kowalski is a registered U.S. patent attorney with more than 30 years' experience and a partner in the firm's New York office. His practice includes biotech, chemical and medical apparatus patent prosecution, licensing, counseling and contentious matters including litigation, oppositions and proceedings before the USPTO. Matters that Kowalski has worked upon include various high-profile biotech cases, including prosecution of the initial CRISPR patents, prosecution of leading T-cell therapy patents and prosecution, counseling, enforcement and/or defense as to numerous plant, recombinant virus, vaccine, immunology, personalized medicine and animal health portfolios. Kowalski has extensive international experience and has appeared before courts and in proceedings throughout the world, including London, England; The Hague, Netherlands; Dusseldorf, Mannheim and Munich, Germany; Vienna, Austria; Tokyo, Japan; Rio de Janeiro, Brazil; and Melbourne and Canberra, Australia. In addition, he has testified at USPTO hearings on first-inventor-to-file, genetic diagnostic testing and prior user rights. The USPTO has cited his testimony in a report to Congress. Further, Kowalski has worked upon numerous amicus curiae briefs before the U.S. Supreme Court and the U.S. Court of Appeals for the Federal Circuit. Kowalski also represents his clients in procuring and enforcing trademark rights. He received an ACS Certified B.S. from New York University and a J.D., with honors, from St. John's University School of Law. In fulfilling the requirements for American Chemistry Society certification, he extensively studied graduate biochemistry, graduate inorganic chemistry, genetics and computer science, and performed laboratory research―including a joint project of NYU, Columbia University and the NASA Goddard Institute for Space Studies, and at Hunter College CUNY under a National Science Foundation grant, results of which were published in the Journal of Organic Chemistry.
Jonathan Lourie, a partner in the firm's Boston office, represents technology, science-based and other companies and individuals around the world in licensing, collaborations, joint ventures, technology transfer, mergers and acquisitions, venture capital, international law, mergers and acquisitions and securities law. He serves as a team lead for the Duane Morris Life Sciences and Medical Technologies Industry Group. Lourie's experience includes representing companies in the areas of research tools and instruments, medical devices, collaborations such as vaccines, drug delivery technologies, therapeutics, diagnostics, blood products, generics, cardiology, antimicrobials, oncology, genomics and other technologies. Lourie is regularly involved in licensing research institution technologies to private companies for both companies and research institutions. He is a frequent speaker and writer about topics on the intersection of life sciences and law.
Vicki G. Norton, a partner in the firm's San Diego office, serves as a team lead for the Duane Morris Life Sciences and Medical Technologies Industry Group. In over two decades of life science patent counseling and litigation, she has devised strategies for clients to successfully counter patent claims and demands totaling more than $2 billion; has performed IP diligence for transactions and at the market offerings worth more than $2.5 billion; and has formulated worldwide patent strategies for clients entering public markets with valuations of more than $6 billion. Norton also audits technology portfolios and identifies patent coverage issues for her clients' transactions, venture financings and patent enforcement opportunities. She has handled patent matters in a variety of life science fields, including precision medicine and diagnostics, biologic drugs, pharmaceuticals, immuno-oncology, stem cell technology, transgenic plants and cells, methods to screen and make gas-absorbing materials, molecular biology, nanotechnology, combinatorial chemistry, probe amplification assays, nutraceuticals, microbiology and devices for physical therapy.
Sandra G. Stoneman, a partner in the firm's Philadelphia office, concentrates her practice in the areas of mergers and acquisitions, strategic transactions and venture capital financings, with an industry focus within the life sciences, healthcare and technology sectors. She also counsels high-growth companies in various matters from formation through exit, including organization matters, founder relationships, collaborations, licensing and partnering transactions, clinical trial and other research agreements and important commercial and operational arrangements. Additionally, Stoneman advises management teams and boards of directors on corporate governance matters. She serves as a team lead for the Duane Morris Life Sciences and Medical Technologies Industry Group and is co-chair of the Emerging Companies Practice Group.
About Legal Media Group
Legal Media Group is the legal publishing arm of Euromoney Institutional Investor, one of the world's leading financial publishers. Legal Media Group publishes market-leading information online and in print for in-house counsel, external practitioners and industry leaders in a number of core practice areas, including international tax, international financial law and intellectual property. LMG Life Sciences Star designations are based on case evidence, peer feedback and client feedback.
About Duane Morris
Duane Morris LLP provides innovative solutions to today's multifaceted legal and business challenges through the collegial and collaborative culture of its more than 800 attorneys in offices across the United States and internationally. The firm represents a broad range of clients, spanning all major practices and industries.