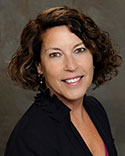 Dominica Anderson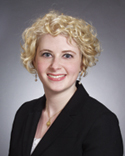 Carolyn Alenci
LAS VEGAS, SAN FRANCISCO and BOSTON, October 26, 2015—The Duane Morris Women's Impact Network for Success (WINS) honored two attorneys in recognition of their efforts to advance women in the legal profession during the firm's annual fall meeting. Dominica C. Anderson, managing partner of Duane Morris' Las Vegas office, received the Cheryl Bryson Leadership Award. Carolyn A. Alenci, an associate in the firm's Boston office, received the Margery Reed Professional Excellence Award.
The Cheryl Bryson Leadership Award recognizes significant contributions, including professional development, leadership and mentoring, made by a lawyer—regardless of gender—to women in the legal profession. The award is named for the late Cheryl Blackwell Bryson, a Duane Morris partner in Chicago who died in January 2012 after a long battle with cancer. Bryson was a leader in many significant civic and community causes, and she was repeatedly honored throughout her career as a major pioneer, both as a female lawyer and as a lawyer of color. Likewise, Margery Reed spent her entire professional career as an attorney at Duane Morris including 24 years as a partner of the firm. As demonstrated by her numerous awards, including her admission as a Fellow in the prestigious American College of Bankruptcy, Reed was repeatedly recognized as one of the best commercial bankruptcy lawyers in the country. Clients had the utmost confidence in her because of her impressive depth of knowledge, meticulous preparation, calm and focused approach, and long standing track record of exemplary results. Reed was also universally respected by her adversaries as a zealous yet reasonable and civil advocate. Colleagues revered her because she routinely built consensus through her thoughtful way of seeking and incorporating input from the most junior to the most senior team members. A consummate partner, Reed was incomparably selfless in giving of her time and talents to assist her colleagues and mentor junior lawyers. She was a true professional in every sense and her unwavering commitment to her clients and colleagues, the firm and the profession of law is the reason this award for professional excellence is given in her name.
Anderson is a member of the firm's governing Partners Board and vice-chair of the Duane Morris WINS Steering Committee. She focuses her practice on insurance coverage and complex commercial litigation. Anderson represents insurers in high-stakes coverage litigation, including coverage for a variety of mass torts and environmental and product claims, along with construction defects, toxic torts and health hazards relating to asbestos, chemical and petrochemical exposures, agricultural products, drugs and medical devices, as well as coverage for other product issues. She has represented clients as trial and appellate counsel in numerous significant matters. Anderson's experience encompasses all aspects of complex litigation, including contract disputes, such as unfair competition; business interference; false advertising; securities; antitrust; defamation; e-commerce and intellectual property issues; domain name disputes; and trademark, trade secrets and copyright issues. She has also litigated construction, negligence, strict liability and products liability cases.
Anderson is a 1986 cum laude graduate of the University of San Francisco Law School and a graduate, with high honors, of the University of California at Berkeley, where she was elected to Phi Beta Kappa. She is a member of the American Bar Association, the Clark County Bar Association and the National Association of Women Lawyers. Anderson is a past recipient of the Virginia S. Mueller Outstanding Member Award from the National Association of Women Lawyers and other honors include listings in Distinguished Women and Men in Nevada, VEGAS INC's Top Lawyers: The Best of the Best in Southern Nevada, The Top Women Attorneys in Northern California and California Super Lawyers.
Alenci practices in the area of intellectual property litigation, concentrating on the chemical and pharmaceutical industries by assisting generic pharmaceutical companies filing Abbreviated New Drug Applications with the U.S. Food and Drug Administration with pre-litigation strategic planning and litigation. She also assists clients in the life sciences and medical devices fields with securing patent rights in the United States and abroad and in patent litigation. Alenci is co-chair of Duane Morris' Associates Committee.
Alenci is a cum laude graduate of Franklin Pierce Law Center, where she received a joint degree with an emphasis on intellectual property and was managing editor and articles editor of IDEA: The Intellectual Property Law Review. She is a summa cum laude graduate of Auburn University, where she studied chemical engineering. Alenci was selected to participate in the Boston Chamber of Commerce's Women's Leadership Program. The program brings together participants from area businesses who spend a year together developing leadership skills.
About the Duane Morris Women's Impact Network for Success
The Duane Morris Women's Impact Network for Success (WINS) is devoted to developing our women attorneys into leaders within the firm and in the industry. Through various programs, we exchange ideas, foster and expand business contacts and opportunities, and enhance attorney development in order to leverage the talent and knowledge of our women attorneys.
About Duane Morris
Duane Morris LLP, a law firm with more than 700 attorneys in offices across the United States and internationally, is asked by a broad array of clients to provide innovative solutions to today's legal and business challenges.