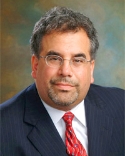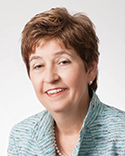 PHILADELPHIA and NEWARK, N.J., March 12, 2018—Duane Morris LLP partners Eric R. Breslin and Beatrice O'Donnell have become Fellows of the American College of Trial Lawyers ("the College"), one of the premier legal associations in North America.
The induction ceremony took place before an audience of 700 persons during the 2018 spring meeting of the College in Phoenix, Arizona. Breslin and O'Donnell join four other Duane Morris attorneys in the illustrious organization, including firm Chairman and CEO Matthew A. Taylor, and partners Michael L. Lipman, Michael M. Mustokoff and David J. Wolfsohn.
Founded in 1950, the College is composed of the best of the trial bar from the United States and Canada. Fellowship in the College is extended by invitation only, and only after careful investigation, to those experienced trial lawyers of diverse backgrounds who have mastered the art of advocacy and whose professional careers have been marked by the highest standards of ethical conduct, professionalism, civility and collegiality. Lawyers must have a minimum of 15 years' trial experience before they can be considered for Fellowship.
Membership in the College cannot exceed 1 percent of the total lawyer population of any given state or province. There are currently more than 5,800 members in the United States and Canada, including active Fellows, Emeritus Fellows, Judicial Fellows (those who ascended to the bench after their induction) and Honorary Fellows. The College maintains and seeks to improve the standards of trial practice, professionalism, ethics and the administration of justice through education and public statements on independence of the judiciary, trial by jury, respect for the rule of law, access to justice, and fair and just representation of all parties to legal proceedings. The College is thus able to speak with a balanced voice on important issues affecting the legal profession and the administration of justice.=
Breslin is co-chair of the White-Collar Criminal Defense division of Duane Morris' Trial Practice Group. He concentrates his practice in the areas of complex commercial litigation and white-collar criminal litigation, representing a broad range of companies and individuals. Breslin has tried a variety of criminal and civil matters to verdict in state and federal courts in New Jersey and elsewhere. He has also conducted numerous internal investigations for corporate clients.
Breslin is a 1982 graduate, with honors, of George Washington University Law School and a graduate of Oberlin College. He is a former judicial clerk to the Honorable Robert N. Wilentz, Chief Justice of the Supreme Court of the State of New Jersey, and is admitted to practice in New Jersey and New York.
O'Donnell has tried to verdict more than 90 major civil jury trials in both the state and federal courts and has experience in handling hundreds of arbitration and mediations. Her practice focuses on health effects litigation, including injuries from a wide variety of industrial products, mass and toxic torts involving exposures to pharmaceuticals, chemicals and claims of injury related to nuclear exposures. O'Donnell served as coordinating counsel in mass tort litigation for multiple clients in the areas of asbestos, pharmaceuticals and food supplements. Throughout her career, O'Donnell has defended physicians, midwives, nurses, hospitals, birth centers and nursing homes in medical malpractice, fraud and abuse and HIPAA-related litigation. In addition, her practice has included the defense of patents and other commercial interests related to the healthcare field.
O'Donnell is a 1978 cum laude graduate of Temple University School of Law and a graduate of Temple University. She has served in the leadership of the American Bar Association Section of Litigation including as co-chair of the Woman Advocate and the Mass Torts Committees. Currently, O'Donnell serves as co-director for Division VI of the Section for 2016-2018. She is a master and former executive committee member of the Temple American Inn of Court.
About Duane Morris
Duane Morris LLP provides innovative solutions to today's multifaceted legal and business challenges through the collegial and collaborative culture of its more than 800 attorneys in offices across the United States and internationally. The firm represents a broad array of clients, spanning all major practices and industries.